Our Roots
The year 1888 is an important reference and milestone to our company Lets Eco today. Harking back to 1888, where 47 Danish farmers united to found their own dairy cooperative and named it Them Dairy.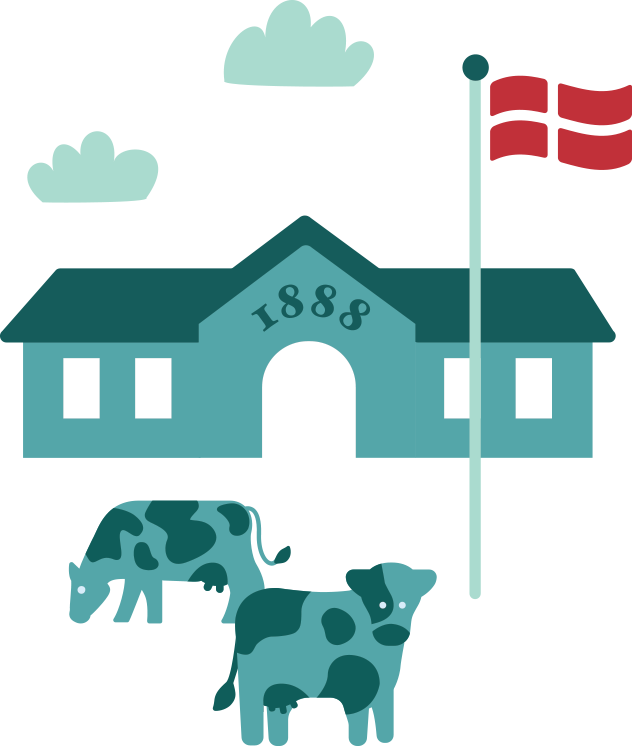 The Danish Dairy Cooperative Movement experienced a breakthrough and laid the foundation for Danish dairy as we know it - as a trusted and sought-after commodity to people around the world.
As our forefathers where dairy pioneers, Denmark was the first country in the world to launch and introduce a state controlled organic label in 1990. Today Denmark has the largest market share of sold organic products, and Danes are world leading in their consumption of organic products per capita.



New high care production facility in 2020
We only produce Danish certified organic milk powder products and all our products come from our brand-new facility built and equipped in 2020 with the best high care technology available in the market today. FSSC 22000 certified and approved by the Danish authorities for organic production of sensitive products and approved for export to the US and China.

As only powders based on milk are allowed in the production cross contamination of other allergens is eliminated. Most of the organic milk we use is from our organic farms in Denmark who have been milk producers since 1888. We really know milk. We also source from carefully selected organic farms in EU.
For all our organic products you can be sure that they are made only in Denmark.